It's not a matter of IF you will experience a data breach. It is a matter of WHEN it is going to occur, and WHAT the cost to your organization will be.
90% of hospitals self-reported a data breach or privacy violation during the last two years, and  55% originated from an employee or vendor.
Average Days to Detect Breach
It takes an organization on average 226 days to detect a data breach and 69 days to contain it. During this time hundreds of thousands of pieces of personal protected information can be stolen.
In the past 6 years data breaches and privacy violations have cost the healthcare industry $31 Billion dollars and the loss of organizational trust.
It's time for a new approach to protecting patient data.
A virtual defense layer that is simple to deploy, easy to use and operates unobtrusively in the background. A protective shield powered by Cognitive Surveillance that vastly improves your organization's defense against cyber security threats, data breaches and privacy violations.
Cognetyx is here!
Cognetyx provides protection from external hackers and malicious insiders on your critical systems and notifies you of potential threats quickly.
Timely notification of potential threats allows you to quickly respond and mitigate potential losses.
A powerful protection that can safeguard your critical data while reducing operating and loss expenses.
Machine Learning Meets Artificial Intelligence: Real Time Behavioral Analysis & Threat Monitoring
The output of Cognetyx Ambient Cognitive Cyber Surveillance is a digital signature of normal user behavior for all authorized users.
The Virtual Intelligent Eye provides 360-degree continuous monitoring; for all users, across your entire data ecosystem. As it monitors user behavior, it continuously learns, recognizes and remembers normal patterns of use – to identify activities which deviate from normal patterns.  This allows the Virtual Intelligent Eye to detect outside hackers using stolen credentials, as well as insiders who have "gone rogue." Alert notifications allow you to quickly discover and contain data breaches.
 An intuitively designed dashboard provides a single source of actionable security insight for your organization.
SIMPLE, SCALABLE, AFFORDABLE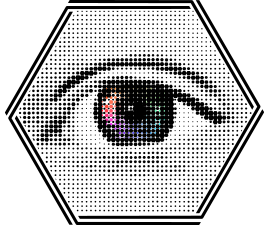 Although the Virtual Intelligent Eye employs highly advanced technology that was pure science fiction only a few years ago, the system itself is simple, highly scalable, rapidly deployable, and non-disruptive to clinical and IT workflows.
Cognetyx provides the ultimate in advanced security that is affordable enough for small and mid-sized organizations – but powerful enough to be used by large health plans, hospital organizations, and provider groups.
The entire Cognetyx system was developed with HIPAA compliance policies and regulations in mind and offers a new data security defense layer as well as HIPAA monthly audit support from a single, intuitive dashboard.
Don't try to combat today's cyber security threats with yesterday's technology; call Cognetyx to find out about our Virtual Intelligent Eye and how it can protect your organization and the patients it serves.